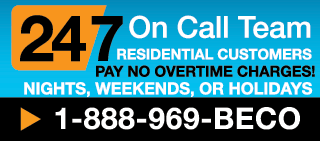 "The salesman that came to my house was pleasant, not in a hurry and willing to take the time to go through step by step of how the procedure would go. Could not complain about any service from beginning to end."

Commercial Electrical Service Greensboro, High Point, Burlington & Winston Salem, NC
At Beco Inc., nothing takes a higher priority than the importance we place on the safety and quality of your commercial electric systems. When you are in need of an industrial or commercial electrical service in Greensboro, High Point, Winston Salem, Burlington, and other parts of North Carolina, you can rely on Beco Inc. to provide quality work and customer service.
Our goal is to leave every customer with peace of mind, knowing that their commercial electrical service needs will be taken care of by professional technicians who care! If you are seeking a commercial or industrial electrician in North Carolina, click here to get a free estimate or request service.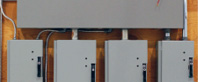 Beco Inc. maintains a service division that offers maintenance, repair, and installations for commercial, industrial, and institutional projects.
learn more about electrical services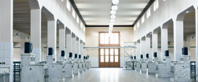 Beco Inc. provides interior and exterior lighting services and repairs from replacing bad lamps to performing maintenance on parking lot pole lighting with our 60 ft. bucket truck.
learn more about our lighting services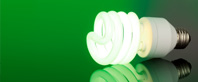 Energy Saving Products help to lower the overall energy consumption of your facility which saves money on your power bill as well.
learn more about commercial energy saving products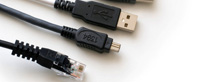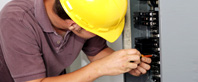 Beco Inc. offers a Preferred Customer Program to our commercial and industrial customers for building interior and exterior lighting.
learn more about commercial electrical inspections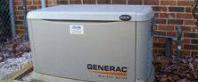 Emergency situations are virtually unavoidable so having the proper stand-by systems to ensure your facility continues business as usual is important to us.
learn more about commercial electrical inspections