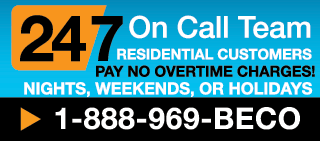 How Solar Works - Getting Started with Solar
Solar can be implemented either on your rooftop or the ground (our system at our office is ground mount)
Solar systems operate best when oriented South with limited to no shade
How Solar Works: The Basics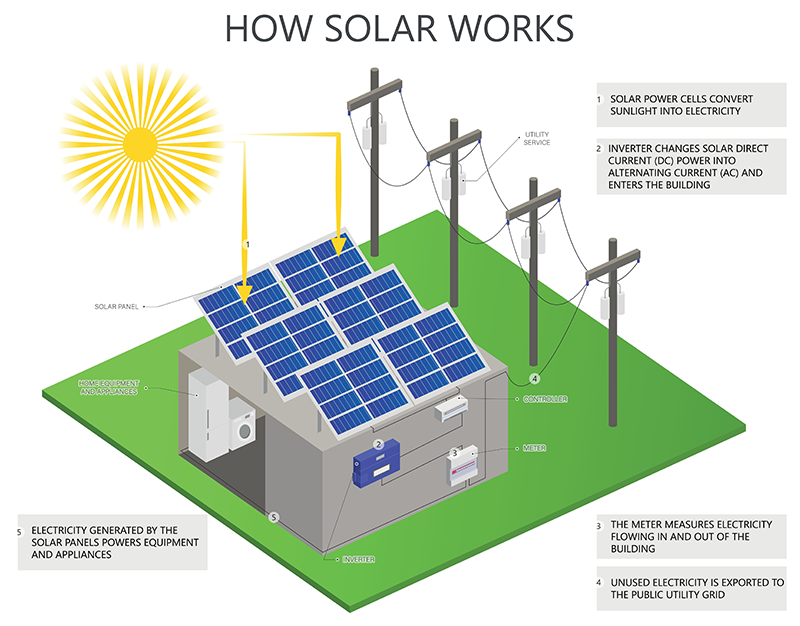 Our System
Our system consists of 120 modules and (3) 10 Kw inverters totaling 28.8 Kw PV system. We expect to produce approximately 40,000 kwh this year. Our building is Duke Power territory therefore we are able to net meter. When you net meter, Duke provides a Bi Directional meter which measures both power from the grid as well as power produced by our solar and our bill reflects these savings. Depending on your energy provider, there are several methods which are used to measure and reflect your solar production and energy savings.
Getting Started with Solar
When considering solar power for your home or building we ask for your assistance in providing us with at least six months of past power bills. We will then examine your property and provide our recommendations on what size system would be possible. You then will have to decide what portion of your power costs you would like to offset.