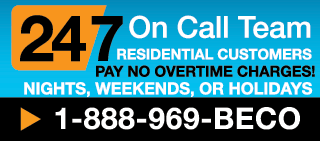 Beco Inc. is partnered with Attic Breeze Solar Attic Fans for solar attic fan installations. We offer a lifetime warranty on each solar attic fan installation performed by our technicians.
Solar attic fans, just as other solar installation options, help to lower energy usage while simultaneously lowering your power bill as well. Tax incentives are also available through the installation of solar attic fans. Through the installation of a solar attic fan you are able to keep your attic and roof cool as well as preventing moisture from forming in your attic. Improvement in air circulation within your attic as well as the reduction of heat transfer throughout your home are also advantages of installing a solar attic fan.
For more details on Attic Breeze Solar Attic Fans visit www.AtticBreeze.com.